Mining contractors and companies the world over are focusing on raising efficiency and productivity. As such, lubricant manufacturers all over are optimistic about the demand for technologically advanced products that can help mining equipment meet such demands of efficiency and productivity.
Mining equipment is required to perform efficiently and reliably without any breakdown. Efficient and safe operation is vital for enhancing safety and productivity in mining operations. A major role is played by lubricants in this, by reducing wear and tear of machinery parts and safeguarding of equipment in starkest conditions.
The mining industry prefers quality products that can sustain extreme environments and operating conditions. Most of the manufacturers of lubricants for the mining industry focus on developing products that provide excellent wear protection and enhance performance.
Risks of the mining industry and role of lubricants
Smaller carbon footprint
A major risk area for mining operations is linked to environmental concerns. Such risks include contamination of water because of mining activities and transition to a low-carbon economy. Greases and Lubricants with an extended drain period can aid in reducing the quantum of waste lubricant generated by a mine. Combining this with robust procedures can help in lowering the risk of contamination via disposal. Switching to a lubricant that has been formulated to enhance energy efficiency can also be a stride in the proper direction.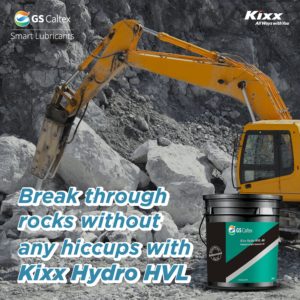 Optimization of productivity
Unplanned downtime of equipment can increase the interruptions of operations of the mining industry and adversely impact productivity. This risk can be reduced by lubricant analysis which offers a predictive, proactive approach towards maintenance. This works just like testing blood samples to indicate the nature of human health. By monitoring conditions of greases and oils, one can do a health check-up of mining operations.
In sum, there is rising demand for lubricants that will protect mining equipment for long periods under the toughest conditions. Lubricant's help mining companies prolong the life of their equipment and reduce both oil consumption and logistics costs. For more details, please visit www.gscaltexindia.com or write to wecare@gsclatexindia.com
Know More About Mining Industry