Oil Refining
GS Caltex imports crude oil from Russia as well as the Middle East as part of its drive to diversify crude oil suppliers. Having a total refining capacity of 775,000 BPSD and facilities to desulfurize kerosene and diesel, we employ cutting-edge, automated production facilities to produce high-quality petroleum product.
Our Yeosu Complex, the world`s fourth largest oil refinery at a single site, allows us to enjoy economies of scale. Following completion of the fourth HOU(VGOFCC) in 2013, GS Caltex`s heavy oil upgrading capacity stands at 268,000BPSD. By having the highest heavy oil upgrading capacity in Korea, we are making strides towards becoming the most profitable total energy service provider in Asia.
Sale and Distribution
Sales and Distribution Petroleum products from GS Caltex are provided to automobile users through some 3,600 service stations and roughly 400 filling stations throughout Korea. The products are also supplied for industrial use to various factories and for transportation purposes to railway and airline operators. More than 50 percent of the GS Caltex production volume is exported throughout the world.
GS Caltex provides comprehensive services that meet consumer's shopping and vehicle maintenance needs. They also provide benefits such as the programs to enhance service levels. GS Caltex also operates gasoline service stations in Shandong Province, China. Harnessing customer management and operating know how amassed in Korea, we provide industry-leading services to Chinese customers.
Base Oil
In November 2007, GS Caltex began base oil production with 16,000BPSD capacity. Through the revamping of the base oil plant, the base oil production capacity was increased to 26,000 BPSD in 2011.
By using the latest cutting edge hydro cracking technology, GS Caltex produces high quality environment-friendly base oil which satisfies challenging specifications of lubricant manufacturers. GS Caltex has been exporting more than 70% of its total base oil production to overseas markets. As base oil demand in Asia continuously increases, GS Caltex aims to be the influential and dominant supplier of high quality base oils in Asia through further expansions and improvements.
Lubricants
GS Caltex produces 9,000 BPSD of lubricants per day and 8,000 MTA of grease products per year. Underpinned by superior products and technology, we are ranked first in the Korean lubricant finished products market based on market share and sales volume.
With Kixx Engine Oil as the leading brand in our lubricant line-up, GS Caltex offers 170 kinds of products which are classified according to their usage such as for automobiles, ships, and industrial and special purpose. Our lubricants are available to consumers through `Kixx Oil Zones` which are located in sales agencies, auto repair shops and service stations across Korea and offer lubricant change services.
Building on its competitiveness in the Korean market GS Caltex is reaching out to overseas markets such as China and Russia. In 2010, we established a local subsidiary in Mumbai, India. Our target is to increase exports to major overseas markets by 2015.
Aromatics
Petrochemicals are alternatives that address the limitations of natural resources like wood, rubber and fiber. Used as basic materials in virtually all sectors, from automobiles and electronics to construction and textiles, petrochemicals form the backbone of industry.
Through ongoing facility expansion, GS Caltex has one of the world`s largest aromatics capacity as a single-site factory with annual production capacity of 2.8 million MTA for aromatics (benzene, toluene, xylene) including 1.35 million MTA of paraxylene. We also contribute to enhancing product competitiveness of Korea`s synthetic fiber industry through Samnam Petrochemical, a three-way joint venture that produces TPA (Terephthalic Acid) and was created by GS Caltex Samyang, and Mitsubishi of Japan.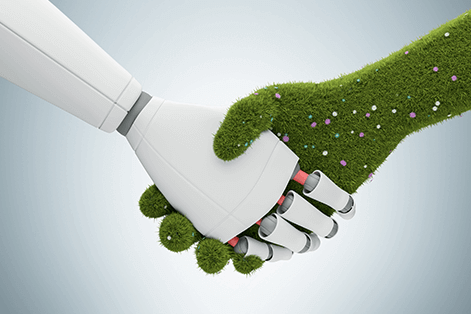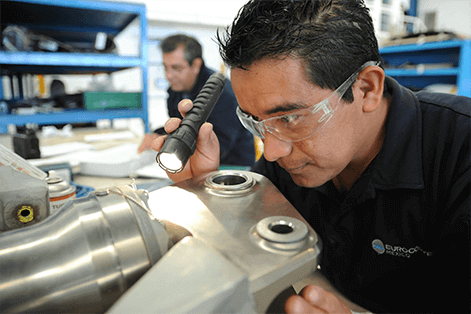 Polypropylene
With the goal of delivering the highest levels of quality and service, GS Caltex proceeded with facility expansion for polypropylene since launching production of Hiprene in 1988 and currently has an annual capacity of 180,000 MTA The entire volume of feedstock for polypropylene, propylene, is sourced internally from the RFCC (Residue Fluid Catalytic Cracker) process. We were the first in Korea to develop raw materials for lubricant containers, water bottles and blowing agents. Such innovation not only met our client's diverse needs but contributed to technological advances in the domestic polypropylene industry.
We continue to propel advances via efforts to develop and commercialize high-performance materials including those used in making paint and sound-absorption pipes. In addition, GS Caltex is strengthening its presence in the Chinese market. In 2006, we launched GS Caltex (Langfang) Plastics China in the city of Langfang in Hebei Province. That was followed by the founding of GS Caltex (Suzhou) Plastics China in 2010. These two companies produce and supply polypropylene to Hyundai Motor, LG Electronics, and Haier in China.
In addition, GSC has entered the European composite resin market as a first among Korean companies to establish a plant scheduled for completion in September 2012 to grow and expand as a global composite resin manufacturer.