Oil Refining
GS Caltex imports 80 types of crude oil from some 30 countries spread across the Middle East, US, Southeast Asia, Australia and Europe. Diversified sourcing ensures a stable supply. We produce high-quality petroleum products using our refining capacity of 800,000 barrels per day (bpd) and cutting-edge production systems that include facilities to desulfurize kerosene and diesel.
Additionally, heavy oil upgrading(HOU) facility, the largest in the nation, has a capacity of 274,000 bpd and produces light oil products and high-grade gasoline. It has brought GS Caltex a step closer to realizing a 'perfect complex.'
Sale and Distribution
Sales and Distribution Petroleum products from GS Caltex are provided to automobile users through some 2,400 service stations and roughly 400 filling stations throughout Korea. The products are also supplied for industrial use to various factories and for transportation purposes to railway and airline operators. More than 50% of the GS Caltex production volume is exported throughout the world.
GS Caltex provides comprehensive services that meet consumer's shopping and vehicle maintenance needs. They also provide benefits such as the programs to enhance service levels. GS Caltex also operates gasoline service stations in Shandong Province, China. Harnessing customer management and operating know-how amassed in Korea, we provide industry-leading services to Chinese customers.
Base Oil
GS Caltex started producing base oil in November 2007 with a daily capacity of 16,000 barrels. The figure has now increased to 26,000 tons. We can flexibly adjust the output of Group II and Group III base oil according to market demand. Our products offer superior low-temperature properties, low volatility, and high thermal and oxidation stability.
With their high quality and viscosity, GS Caltex's eco-friendly base oil satisfies the demanding requirements posed by makers of automotive and industrial lubricants. Good base oil holds the key to producing first-class lubricants.
"The best lubricant begins with the best base oil."
Kixx LUBO – the new name of base oil produced by cutting-edge technology from GS Caltex. GS Caltex is raising the bar in terms of base oil quality and technology. Featuring a two-stage design that enables flexible output adjustment of Group II and Group III
Lubricants
We started producing lubricating oil at our plant in Incheon in 1969. Over the past 50 years, we have supplied lubricants to customers in Korea and around the world. At present, the Incheon plant turns out 9,000 barrels of lubricating oil products and 8,000 tons of grease products a year.
GS Caltex uses base oil sourced internally as the feedstock to produce about 180 types of lubricants bearing the Kixx brand. We apply innovative technology and practice rigorous control to deliver optimal products to our customers. From engine oils for passenger and commercial cars to hydraulic fluid for industrial application, we provide lubricating oils for automotive and industrial use.
Kixx was launched in 2005 as a brand for automotive lubricants. Presently, it is a major brand for automotive and industrial lubricants in Korea. Kixx looked beyond Korea and ventured overseas from 2010, making inroads in China, India, Russia and Vietnam. Kixx products are now sold in 63 countries. We are making efforts to strengthen our overseas presence and promote Kixx as the lubricating oil of choice for customers across the globe. GS Caltex will continue with research and development so that Kixx lubricants gain wide recognition for their quality in the global arena.
Aromatics
Petrochemicals made from petroleum or natural gas make up for the drawbacks of natural materials such as wood and rubber. They are used as the core materials in countless industries, from automobiles and electronics to construction and clothing.
GS Caltex is the world's largest producer of aromatics as a single plant. Thanks to continued investments, we have competitive facilities and annual production capacity of 1.35 million tons for paraxylene alone, and 2.8 million tons for aromatics (benzene, toluene, xylene) as a whole.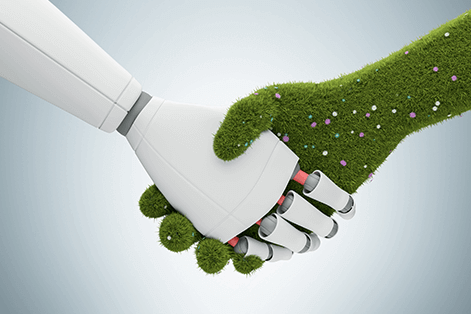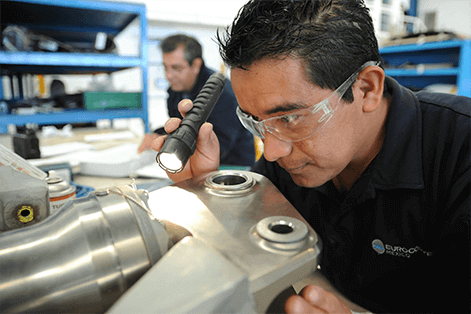 Polypropylene
GS Caltex began producing polypropylene (PP) in 1988. With steady facility expansion, we have secured capacity to produce 180,000 tons annually. Propylene (feedstock) is also produced in-house, leading to enhanced cost and quality competitiveness. Through ongoing R&D, we are working to develop and commercialize high-performance materials. Our R&D efforts are contributing to industry-wide technological advancement.
In 2008, GS Caltex started its first overseas PP compound plant in Langfang, China (capacity: 51,000 TPA), followed by GS Caltex (Suzhou) Plastics (58,000 TPA) in 2010. In 2011, we became the first Korea-based PP compound to enter the European market by establishing GS Caltex Czech, s.r.o. (60,000 TPA) in 2011. GS Caltex again made strides in 2016 by establishing a plant in Mexico (20,000 TPA). Our extensive global network enables us to supply materials to many global manufacturers including Samsung, LG, Hyundai, and Honda.